The online application for Summer 2022 is open now!
Open Days were held online in June 2021.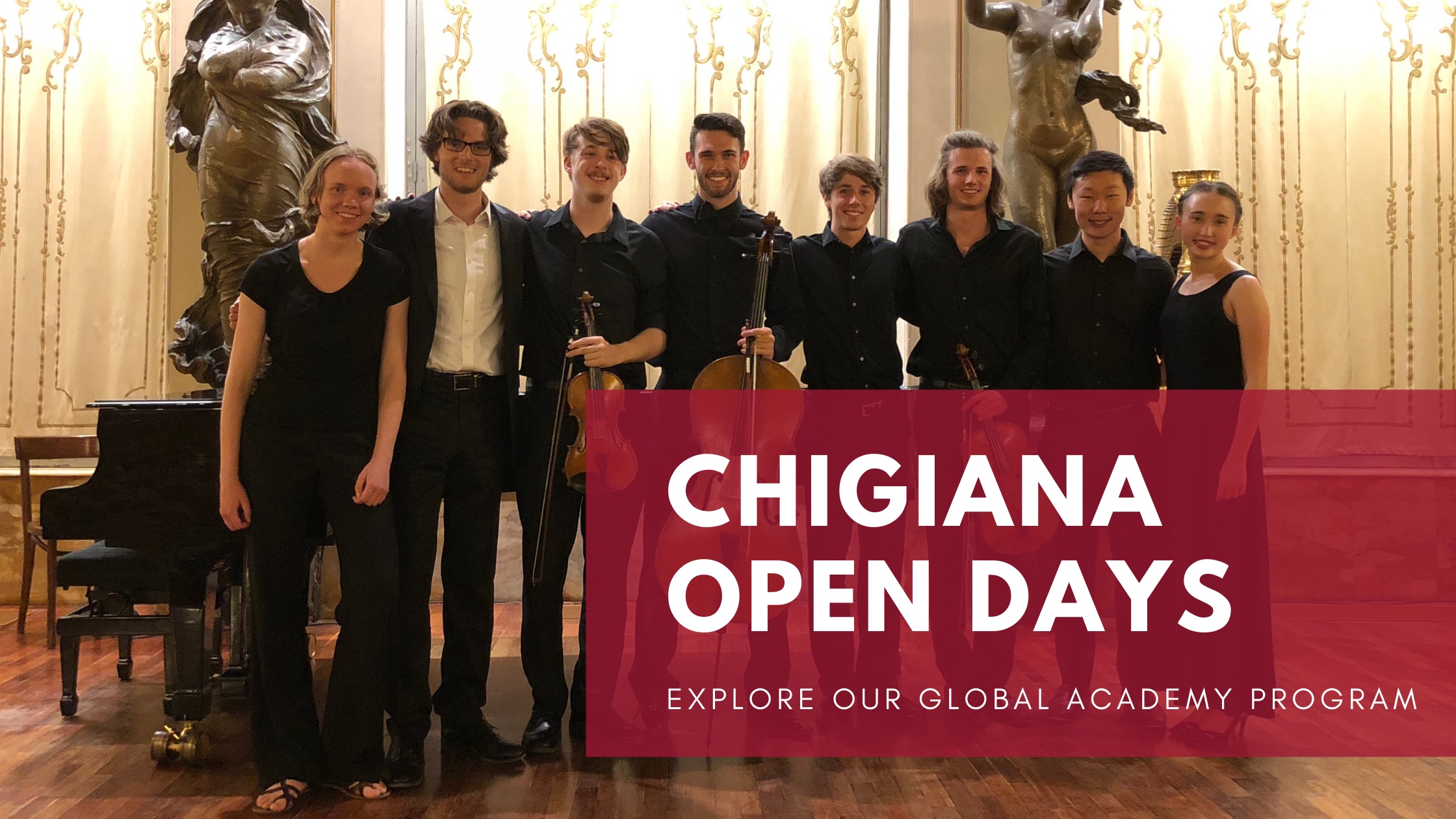 ACCADEMIA CHIGIANA:




WHERE STUDENTS MEET THE MASTERS
The CHIGIANA GLOBAL ACADEMY PROGRAMS seek to expand and integrate the artistic and educational activities of the Summer Academy and the Festival in existence since 1932.
They give young talented musicians – at the college and university level – the opportunity to study abroad with great masters and perform extensively in Italy.
The ideal participants, soloists or chamber musicians, are open minded students who are seeking to take a transformative and challenging role as artists in the 21st Century.