C-GAP Admissions
Summer 2022
Info & Deadlines
Applications are open for the Piano Intensive Program ONLY.
Students are encouraged to apply as soon as possible. Rolling admissions will proceed until the program is full.
Fill out the online application (Google Form) and submit it

E-mail a digital picture ID photo (headshot) to admissions@chigiana.org 

Check your inbox for an email confirming that we received your application

Note: Applicants may be asked to provide audition materials before their application can evaluated. 
Biographical information

Passport number and expiration date

Health info and allergies

Academic history & GPA

Contact info for instrument instructor & faculty advisor
Summer Study Abroad
May 16 - June 24, 2022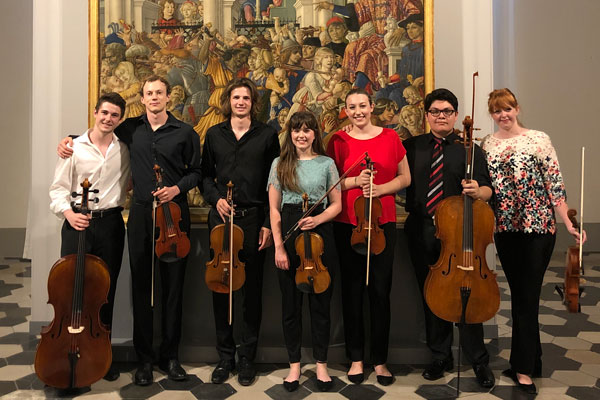 The program is open to undergraduates from ANY accredited institution of higher learning.
*SMU students seeking course credit must apply directly through the university's Education Abroad office. 
If an audition is required an email will be sent to the student with instructions on how to submit the necessary materials. (A link to video/audio recording with repertoire representing 2 contrasting styles, ~10 minutes of music.)
The online application for 2022 has closed

Submission via Google form.
Piano Intensive
June 6 - 24, 2022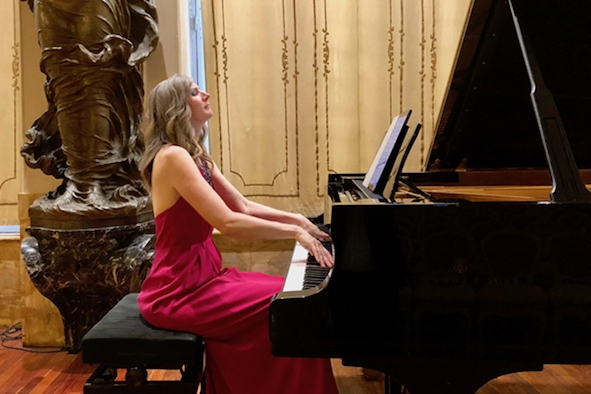 An audition video recording of approximately 20 minutes of piano solo repertoire that includes both lyrical and virtuosic styles and at least two time periods is required.
Online Application

Submission via Google form.
Composition
June 13 - 29, 2022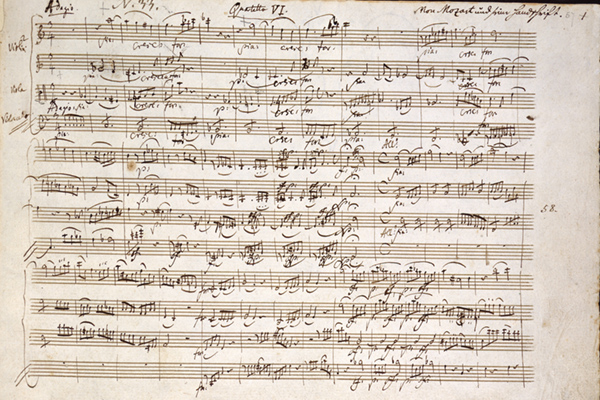 Open to invited applicants only
Submission via Google form.
Required Supporting Materials:
A first / partial draft of the quartet (no longer than 9 minutes) that will be rehearsed and performed during the summer session (may be accompanied by a mock up – optional) 
Submission via email: admissions@chigiana.org.
6-week Program
Program Tuition & Fees
$7000 USD
Early Application Offer
$250
Discount applied directly to the $500 program deposit for students who apply to the C-GAP online by January 15th.
3-week Programs
Program Tuition & Fees
$3000 USD (tuition, no housing)
$4000 USD (tuition + housing**)
**double occupancy room in a private apartment in Siena
Program Tuition & Fees
$3000 USD (tuition, no housing)
$4000 USD (tuition + housing**)
$4500 USD (tuition + housing*)
**double occupancy
*single occupancy room in a private apartment in Siena
Essential Pre-Arrival Info
Important Dates 2022
| | Study Abroad | Piano Intensive | Composition |
| --- | --- | --- | --- |
| Arrival & Check-in | May 14 | June 4 or 5 | June 11 or 12 |
| Orientation | May 15 | June 6 | June 13 |
| Program Starts | May 16 | June 6 | June 13 |
| Final Concert | June 23 | June 24 | June 30 |
| Check-out | June 24 or 25 | June 25 | July 1 |
What to Bring
Packing Suggestions
Since you will only be gone for a short time, you should pack as lightly as possible!! There will be times when you will need to carry all of your belongings, sometimes for fairly long distances – 20 to 30 minutes at a stretch. Your travel to and fro will be more enjoyable if you aren't carting too many things with you. A daypack plus a light, easily carried suitcase is ideal. You can buy essentials that you have forgotten in Italy if need be.
Many students travel to Europe outfitted with the latest in backpacking gear. Remember that these backpacks are too large to qualify as carry-on luggage and thus, must be checked in.
Important: Please bring a folding, lightweight music stand. Also bring any music that is assigned prior to departure. No books are required for History or Italian.
Clothing
The weather in Siena should be nice, although you should be prepared for some rain. The average high temperatures in May and early June are in the high-70s F with average overnight lows in the low 60s F. In late June the weather is typically warmer (low 80's) but it can also be very HOT. The days can experience highs in the 90s F with low 80s at night. Bringing layers will help you be prepared for a variety of temperatures.
Bring comfortable but not grungy clothing. Clothing that does not need to be ironed or dry-cleaned is preferable. You'll be happier if you take clothing that can wash out by hand and dry quickly overnight.
You should bring 1-2 nicer outfits for aperitivo concerts and evenings out. Dress for performances is concert-black.
Siena is a medieval town in the countryside with a large university presence. While you shouldn't spend the next few weeks shopping for dress-up clothes, you should expect to dress a bit more formally in Italy and you must be aware that you are not on an American college campus. Dirty or torn clothing is not appropriate, nor are spaghetti straps, midriff blouses, and short skirts. Ratty t-shirts, shorts, and baseball hats are nearly never worn by locals. Italians tend to wear flip-flops and shorts only when they retreat to the beach for the summer. Keep in mind that A/C is not as common in Europe, and when it is present it is not very strong.
Make sure to bring good walking shoes: you'll do a lot of standing and walking, often on cobblestone. Flip-flops typically get destroyed quickly by the cobblestone streets and are not recommended for everyday (they are, however, great for communal showers).
Electrical Equipment
In Italy, electric power runs on different voltage (220 vs 110 in the US) and wall sockets are configured differently and are incompatible with American plugs. For this reason, you may not use non-European appliances without an adapter. 
An electrical converter (different from an adapter) is required for items such as hair dryers/straighteners, electric razors, etc. It is NOT recommended that you purchase an electrical converter. The wattage and volts never convert correctly and can damage your appliance or the hotel's electrical supply. If you use appliances that require a converter, be prepared to purchase them upon arrival or buy a special kind at a travel store that has built-in convertibility. Our program provides a hairdryer in each apartment for students to share.
Most chargers for iPads, laptops/tablets and digital cameras have an automatic voltage converter, but double-check the charger to make sure (it should indicate this somewhere). If it contains a converter, then you simply need an adapter for the two-prong plug in Europe.
List of suggested essentials:
Computer / tablet 

The Music history course will require research and writing a final paper; therefore, a portable computer or tablet with external keyboard is fundamental for this course

Scores / music

Bring your assigned repertoire, either digital version or hard copy printed (find on IMSLP if available, or provided by the C-GAP music coordinator)

In addition to your assigned ensemble pieces, bring 1-3 already polished solo works that you could play during the aperitivo mini-concerts

Bring a black binder to keep all your scores organized and for concert purposes 

Your own portable folding music stand (mentioned above)

You will need this for all rehearsals and concerts

Put your name on it!

Concert dress attire

Required concert dress is ALL BLACK

Clothing should be "dressy" – pants, shirts, dress, skirt – as you wish 

Concert shoes should be black, may be dressy sandals, but not flip flops 

Concert dress should be appropriate for warmer weather, but also be somewhat conservative (some concerts are in churches). 

Backpack or overnight bag for field trips

You may find the following to come in very handy

Flip flops (for shower, beach travel, as house shoes)

Sunglasses

Headphones

Phone charger / portable battery, un-locked phone to use with Italian SIM

Notebook

Pencils with eraser, scotch tape

Mini hole punch, mini stapler, 

We have these to share in the staff office – during open hours

Clothes pins (for drying laundry and pinning scores when playing outdoors with a breeze)

Layers for cold and warm/hot weather, light jacket for rain

Comfortable walking shoes

Laundry bag
Travel To/From Siena
Making Travel Plans
See program dates section above for when you will need to meet the group in Siena, Italy. You are responsible for booking your flight to Italy and back. You may wish to arrange your own independent travel in Italy or Europe before or after the program, so your flights could vary.
Please note in booking your flight from the U.S. that you "lose" a day in arriving when flying to Europe.
Visas
If you are a U.S. citizen, no visa is required for this program. You only need your passport and a return/onward ticket in order to enter Italy for 90 days or less. You can also travel throughout most of Europe as a tourist for up to 90 days without a visa.
Arriving in Italy
The best airport to fly into is Florence Peretola (FLR)
If you arrive at the Florence airport on May 14th before 6pm, the program will offer airport welcome and group transfer to Siena

You are responsible for arranging your return travel from Siena to the airport at the end of the program

Be aware of this when choosing your flight. If you need to leave Siena at 3 or 4am to get to the airport, a private car transfer will cost significantly more than if you can take public transport later in the day.

Make sure not to miss any programmed events at the end of the program – ie. Final concert, Farewell dinner

You may choose to fly into Rome Fiumicino airport

If so, you are responsible to arrive in Siena (Piazza Gramsci) by bus, or directly at your apartment address by taxi from Siena train station (if you come to Siena by train)

The best connection is to take a train from Terminal 3 to the Roma Tiburtina station, where you can walk across the street to the bus depot and get a Flixbus to Siena.
Arriving to Siena
We recommend that you arrive in Siena by bus

to Piazza Gramsci, via Tozzi, La Lizza (all names for the same place – in the heart of the city center).

The train station is "down the hill" on the periphery of the city of Siena – if you arrive there, you will need to take a taxi to your final destination (apartment address)

It is not possible to take a taxi to the Accademia Chigiana (via di Città is a traffic restricted street). The closest place to arrive at Chigiana by taxi is called "Quattro Cantoni" (angolo via San Pietro / via di Città).

If you take Flixbus it is possible that your only option will be to arrive at the Siena train station (Stazione FS / Centrale), then you will need to take a taxi to your apartment's address

Be prepared to pay for a taxi in cash (euros).
What to do if your checked baggage does not arrive at the airport
Do not panic—this is not uncommon

Be prepared to fill out a claim at the airport desk

Have the stub of your bag tag handy (take a photo of it just in case)

Put your contact info in Italy as the

Accademia Chigiana

 

Via di Città 89, Siena (SI) 53100, ITALY

Put the contact phone number as +39 3203470433

(

Program Coordinator – Samantha)

She speaks Italian and will help intercept your bag on your behalf when the airline tries to deliver it to Siena.

Make sure to get a copy of the official claim

Take a photo, memorize the claim number, save any contact info

Continue your onward journey to Siena

Inform Samantha that you are missing luggage. When your bags turn up they will be delivered to Siena by a courier who cannot access the heart of the city center due to the Limited Traffic Zone

Therefore, when they call to notify us of delivery we will arrange a meeting point at the NH Hotel (next to Piazza Gramsci) and you will go there to pick up your bags 

You must have a form of ID and the claim with you to pick up the bag
SPECIAL NOTE FOR CELLISTS / DOUBLE BASSISTS
We have student cellos here for you to use, however:
If you choose to bring your cello to Italy, we recommend that you travel by train instead of intercity/regional coach bus – many bus operators have not allowed cellos to ride on-board even with the purchase of a separate ticket.

For all other instruments it is preferable to arrive in Siena by bus, not by train (see above)
Arrival & Check-in
All students will be sent a form where they must enter their travel information so the program can coordinate the student arrivals and check-in, as well as, check for updates in the case of flight delays or other travel disruptions.
Before departing the U.S., students should make sure to save the contact info of program staff directly in their phones and download the WhatsApp app for program communications (see more).
Since the historic center of Siena is primarily a pedestrian only area, we arrange for program staff to meet students upon their arrival at Piazza Gramsci and walk them to their apartment for check-in.  In the case of arrival to the Siena Train Station (Stazione F.S.), students should message or call the resident advisor to inform them of their ETA and then take a taxi directly to their apartment address.
6-week Study Abroad Program
A program staff member will meet students at the Florence airport on May 14th. Look for the sign that says "Accademia Chigiana".  The staff member will be in the arrivals waiting area after you exit the doors from baggage claim (make a slight left after you exit).  We will arrange group transfer to Siena for students who arrive to the Florence Airport.
3-week Intensive Programs
You are responsible for arriving directly to Piazza Gramsci or your apartment address in Siena. Please coordinate your real-time arrival ETA with the resident advisor.  See "getting here" for helpful travel tips.  Please e-mail admissions@chigiana.org with any questions.
Communications
Before departing the U.S., all students should make sure to:
Save the contact info of program staff directly in their phones

Dr. Antonio Artese +39 339 2412 388

Samantha Stout +39 320 347 0433

Resident Advisor – TBA

Download the WhatsApp app for program communications

Do this before you leave the USA!

Send a message with your name to Samantha to be added to the group chat where you will receive program updates in "real time".
FAQs
What are the emergency contacts/numbers?
Antonio Artese (see # above) antonio.artese@chigiana.org

Italy / Europe wide emergency number: 112

We have 2 student advisors living in the student apartments that will hold a 24hr emergency phone. The number will be communicated at orientation.
Should I get an Italian pay-as-you-go phone plan?
6-week Study Abroad Program
We

highly recommend

that

ALL

students get a "pay-as-you-go"

Italian SIM card

with phone credit. You can get this when you arrive to Siena from various providers (Vodafone, TIM, Iliad, Kena, WindTre, etc.) This will allow you to make calls to other Italian numbers (e.g. program staff) and navigate the internet in the absence of Wi-Fi (using 4G LTE) with your phone. Your phone must be un-locked for the SIM to work. The total cost for the SIM card and enough credit for the 6-week period varies by company, from about €30-45.

Full functionality of the cell phone on the local network will be paramount for communications when we are making field trips outside Siena together. It will also allow Italian staff to call you if the need arises.
3-week Intensive Programs
You are responsible for making sure you are updated of the program schedule and commitments and for ensuring smooth communications with program staff.  We highly recommend that you maintain a phone with access to internet in the absence of Wi-Fi.  Before you depart, evaluate the options for maintaining connectivity through your carrier or plan to get an Italian SIM upon arrival (budget €20-35 for 3-weeks).
What is an address where I can receive mail or that my parents can use as reference for my location abroad?
Your apartment will be within a short walking distance of the academy. You will learn the exact address before your departure from the US. Do not plan to receive mail at your apartment, couriers and the Italian post will not deliver to your apartment.

Our student apartments are in:

Via Casato di Sotto, 34

Via Casato di Sotto, 64

Via S. Pietro, 12

You will be studying at the Accademia Chigiana at the following address:
Via di Città 89, Siena (SI) 53100, ITALY
We discourage students from receiving mail or packages during their stay at the program. The Academy is in the traffic limited zone of the city center and not all couriers are aware of how to deliver packages. Packages coming from abroad may incur additional customs fees.

If you must receive a letter or package for any reason, please have it sent to your name ℅ the Accademia Chigiana, with a tracking number, and communicate the expected arrival of your package to our student assistants and the custodians of the academy who will receive your package and keep it in the lobby for pick-up by you.
Housing & Meals
Housing is provided to all students in local apartments within walking distance (<10min) to the Accademia Chigiana. Bedrooms are double occupancy (same gender).  Apartments are mixed gender.  Students are asked to provide the name of preferred roommates and housemates on their application forms. All attempts will be made to honor the student's request.  All apartments receive a weekly cleaning service where common areas are cleaned and bed linens and towels are changed. Periodic inspection of student apartments will be conducted by program staff upon announcement.
FAQs
Are any meals provided with the cost of tuition?
The welcome dinner and the farewell dinner are special meals offered by the program. Daily meals are the responsibility of the student. Many students find cooking at home to be a good way to eat on a budget. Each student will have a card which allows them access to the university canteen where discounted meals can be purchased.
Will students be sharing a bedroom with another student?
Yes, most rooms will be double occupancy

One of our 2 student advisors will also be in your apartment or an apartment nearby.
Are pillows and blankets supplied?
Should I be bringing sheets? If so what size? 
No, bedding and towels are provided and they are changed once a week.
Is there laundry in the apartment or nearby? How does that work? (Do I need change to operate the machines, laundry detergent, etc.?)
There is a laundromat a short walk from the apartment. Soap is sold from a vending machine in the laundromat. You can operate the machines with normal Euro coin currency. Your apartment should have some clothes drying racks to save money on the dryer.

You may want to bring a laundry bag
Will the apartment have cooking supplies such as pots and pans or should I plan on picking up one or two beforehand? 
Yes, the kitchens are equipped with basic crockery and utensils.  There is no use of the ovens or a dishwasher (however, the stove top works and a microwave is provided).
Will Wi-Fi be available? 
Yes, although there is typically less bandwidth than in the US
Program Schedule
COMING SOON
See your program page for important dates.
Program Departure
COMING SOON
Reminder: students are responsible for arranging their own transportation to the airport when leaving Siena.