Program Information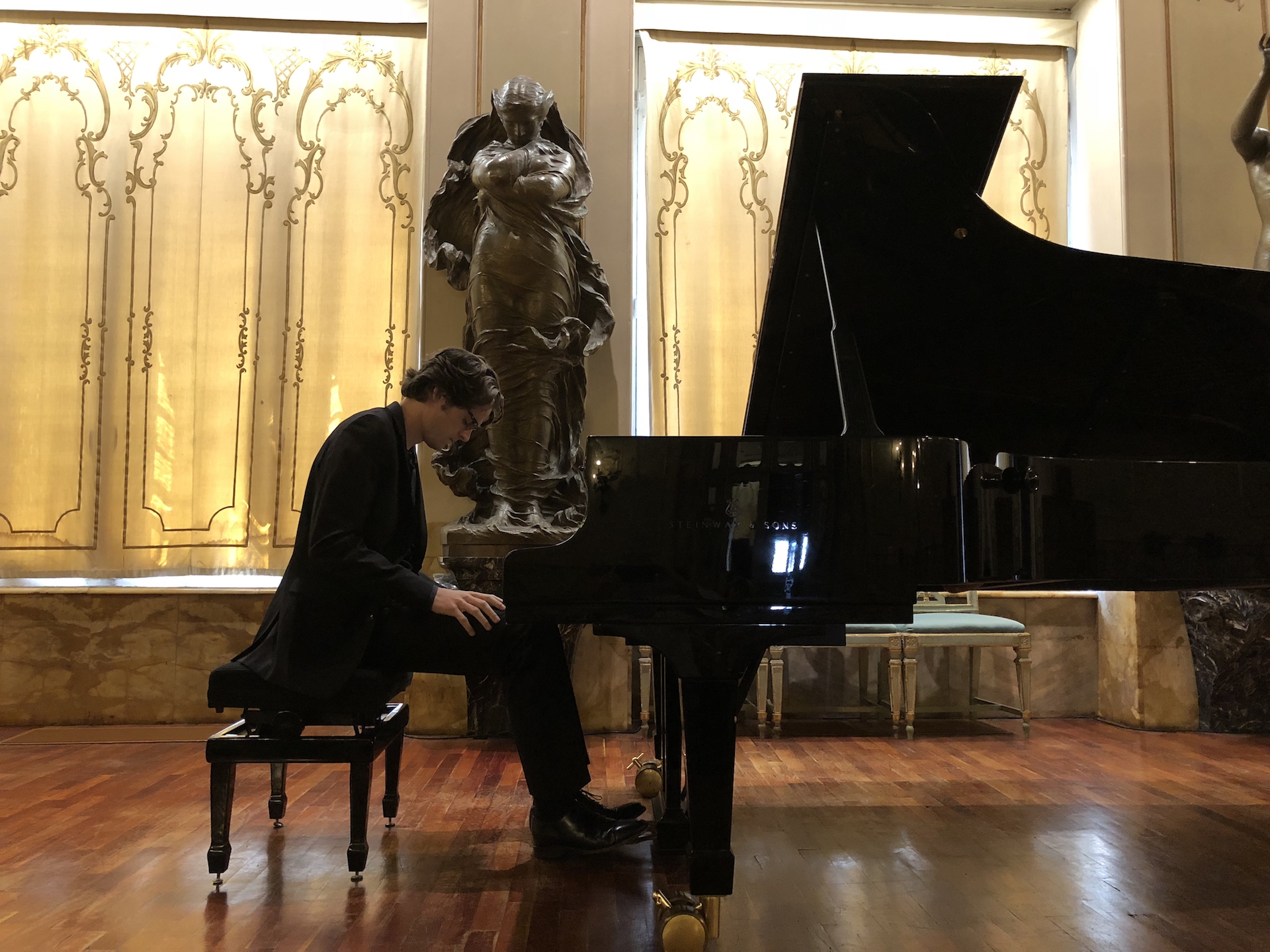 Overview
The C-GAP PIANO INTENSIVE PROGRAM at Chigiana is an intensive 3-week course designed to provide extraordinary opportunities and exposure to graduate student pianists. The program includes individual lessons, seminars and masterclasses, with an emphasis on solo repertoire. Students will enhance their artistic skills through pre-professional experiences both in class and by performing in historical venues in Siena and around Italy.
What does the program offer?
The C-GAP Piano Intensive Program is an intensive opportunity to study abroad in Siena, Italy at the world renowned Accademia Musicale Chigiana. The program is tailored towards graduate students currently enrolled at institutions of higher learning. Participants will leave the Accademia Chigiana with a video recording of the final concert.
Pianists will participate in individual lessons and masterclasses. The activities of the Piano Intensive program take place within the festival Primavera Chigiana. Students are also given the opportunity to participate in the cultural outings organized within the Summer C-GAP, and study Italian language through daily morning lessons with our dedicated instructor. 
The piano intensive course is organized by Dean and Program Director Antonio Artese in collaboration with faculty Prof. Carol Leone (SMU), Prof. Ning An (Cal State Fullerton), and Prof. Baruch Meir (ASU). Guest artists will give masterclasses.
Who should apply?
We invite applications from graduate students who have prepared a significant solo repertoire. Exceptionally talented undergraduates may also apply. If currently enrolled, applicants should be in good academic standing and have a GPA of at least 2.75 on a 4.0 scale. International students and students from historically underrepresented groups are encouraged to apply.
The Program is open to all students from any accredited institution of higher learning and offers space to a maximum of 8 students.
Required Repertoire
(1) at least 30 minutes of completed solo repertoire suitable for lessons, masterclasses and performances, (2) at least 30 minutes of new solo repertoire suitable for lessons.
We're ready for Summer 2022!
Application Deadline: Rolling admissions
Program Dates: June 6 – 24, 2022
Essential Links
Final Concert 2019
L. van Beethoven, Piano Sonata No. 26
in Mi bemolle maggiore Op. 81a "Les Adieux"
i. Adagio – Allegro
Elisabeth Tsai
Coursework
PIANO PERFORMANCE
An emphasis is placed on solo repertoire. All students will have 2 individual lessons per week for a total of 6 lessons. Each professor will give one 3-hour masterclass open to the public. Students will have the opportunity to perform in Siena and other locations in Italy.
ITALIAN LANGUAGE
(optional – no credit)
An efficient Italian language course for beginners to advanced students especially designed for the musician.
All teaching is in English by local and visiting faculty/artists.
Classes are held Monday-Friday.
Most weekends will be free of program commitments.
Eligibility
The PIANO INTENSIVE PROGRAM is open to all graduate-level students from any university (and exceptional undergraduates upon recommendation). The program will accept a maximum of 8 students. 
REPERTOIRE REQUIREMENTS:
At least 30 minutes of completed solo repertoire suitable for lessons, masterclasses and performances

At least 30 minutes of new solo repertoire suitable for lessons.